Skip to content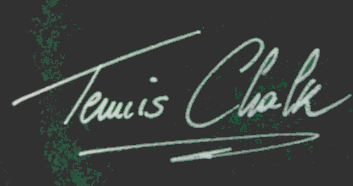 Shots to remember
Xmas special: a Great on a Great (coming next)
Dear Readers,
It is with extreme pride and excitement that we are announycing our first special guest contributing on the pages of the Tennis-Chalk blog. A very important connection of our editor Andrea Canella has honoured us beyond anything we could ask for, and has allowed us to publish one of his works on our site, dedicated to the life and the career of a true legend of our game.
Mostly important, we know for a fact that this is not just another of many articles this illustrious journalist has produced on the accomplishments of some successful tennis player: he has in fact put together the pieces of the existence of a remarkable human being who was dearest to him, and with whom he shared close friendness. A Great telling us about another Great, but with true access and insight of his inner thoughts.
This is our special gift for you all, and it will accompany us along these Xmas days. We do hope you will enjoy the read and take a chance to turn back the clocks to the roaring Fifties.
Ladies and Gentlemen – please let us introduce you Mr. Mark Winters on Tennis-Chalk… and stay tuned for Xmas.
…Ready? Play!