Skip to content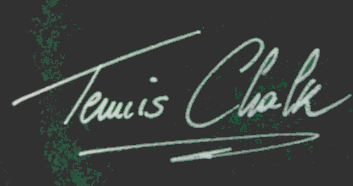 Shots to remember
The Championships…Missing Middle Sunday
Until 2022, Middle Sunday was the day when no competitive tennis was played at the All England Lawn Tennis Club (AELTC) unless the weather had been schedule wrecking wet (which it was in 1991, 1997, 2004 and 2016).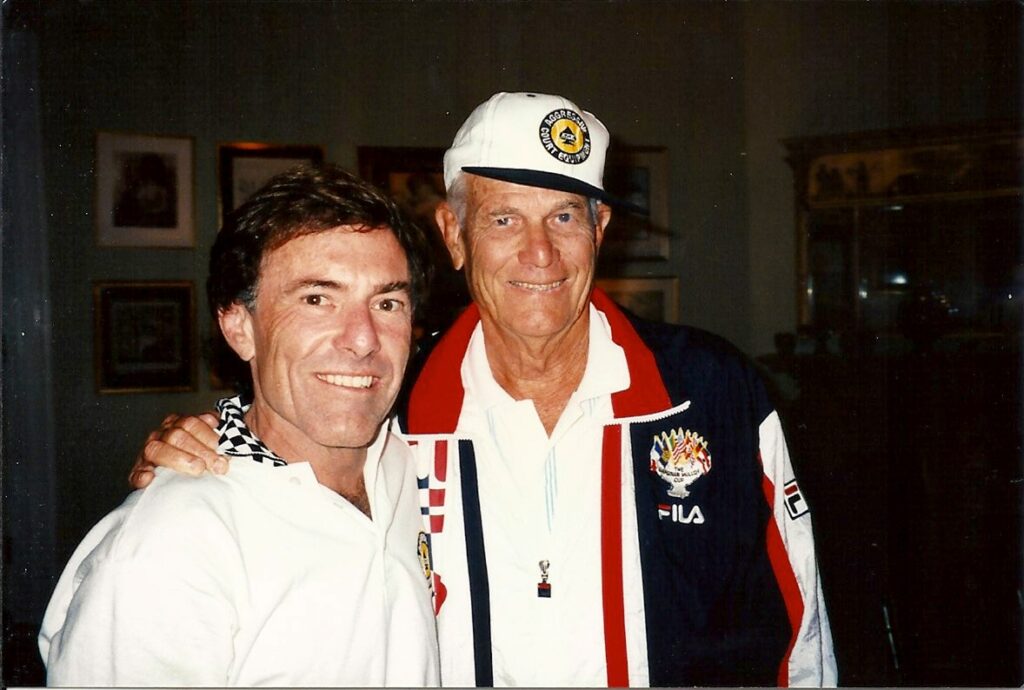 I always looked forward to the "Day Off…" and have fond memories of the breaks from match watching and writing that were provided.
During the 1990s, my friendship with 1972 International Tennis Hall of Fame inductee Gardnar Mulloy led to invitations to Tony Kaye's annual Middle Sunday soiree. Interestingly, Mulloy won five Grand Slam doubles titles during his celebrated career. The last was the 1957 Gentlemen's Doubles when the 43-year-old teamed with Budge Patty, the 33-year-old American living in Lausanne, Switzerland. The 76-year-old tandem became the oldest in tournament history to earn a championship trophy when they defeated Australia "youngsters", Neale
Fraser, who was 23, and Lew Hoad, his 22-year old partner, 8-10, 6-4, 6-4, 6-4.
Not only was Kaye charming, he was an adaptable visionary. A fabled raconteur, he would enthrall guests with stories about his experiences as a book seller, photographer, and jazz musician. Occasionally, he included "Oh, by the way…" revelations about the success he realized as a hair stylist. An expertise he used to create the cruise ship beauty shop business, then expanded the concept into a shipboard spa industry that made him fabulously wealthy. (His autobiography "G-Strings and Curls" superbly tells his fascinating life story.)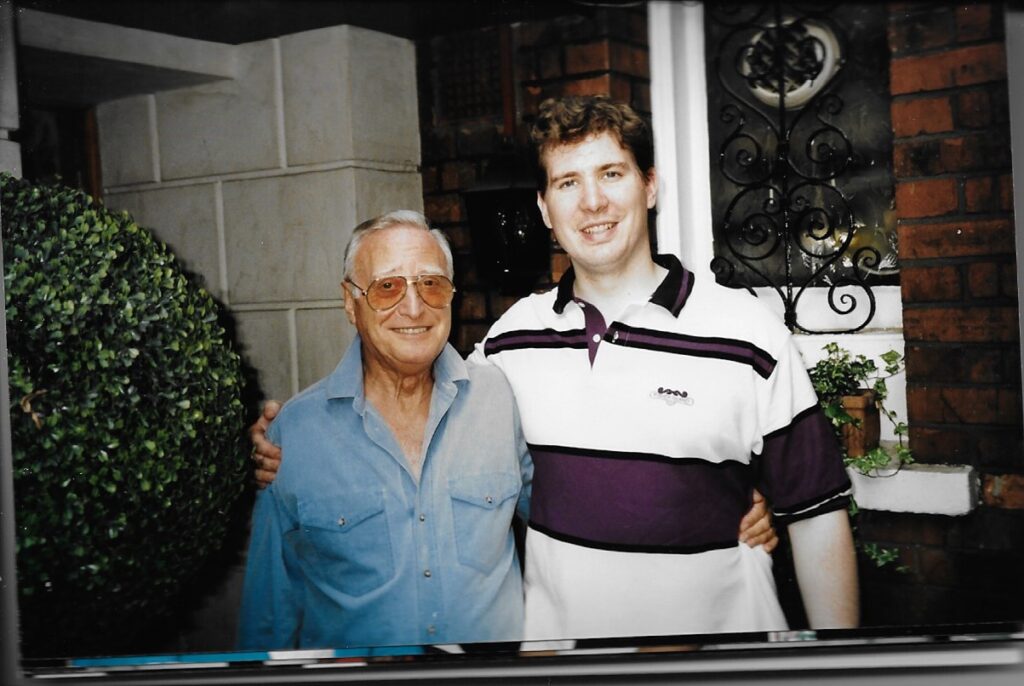 He lived in a flat on Prince Albert Road in London and "was in his element…" holding gatherings featuring gourmet satisfying catered food, wines that were world class and guests who came from all walks of life…people who were riveting conversationalists.  
Kaye loved The Championships, and Mulloy, thanks to being a former champion, was regularly able to provide him with Centre Court tickets. Personally, there were times when a "Middle Sunday at Tony's" turned out to be the highlight of the entire fortnight.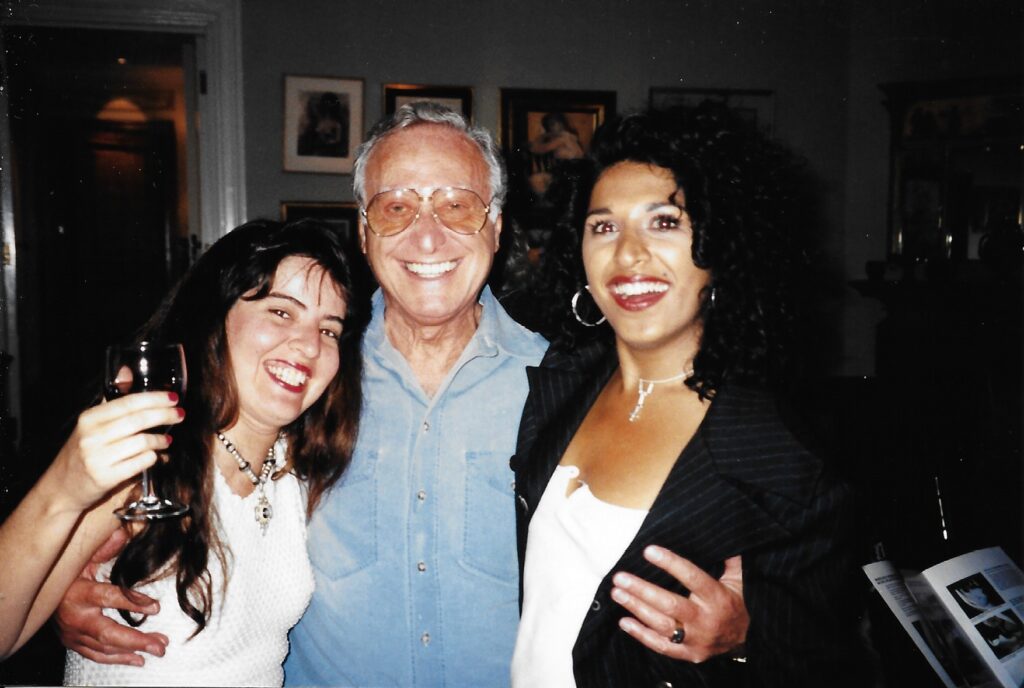 On a rainy Middle Sunday in 2014, I walked a mile plus, (from where I "Home Stayed…" in East Putney during the tournament each year), down Church Road to Wimbledon Park. Maui Jim Sunglasses was holding a promotional activity featuring Martina Hingis.
The first time I watched her was in 1993 on a back court at Stade Roland Garros. It was before the days' matches had begun and I honestly thought she was one of the petite ball girls hitting with a former player (who turned out to be her mother, and coach, Melanie Molitor). They were playing short-court tennis, using the service lines on opposite sides of the court, as the baseline.
I was immediately captivated by the youngster's racquet control, and the beyond her size presence she evidenced. She caressed the ball and placed her shots with an awareness I had rarely seen a player so tiny and so young exhibit.
Little did I know that Hingis, who was born September 30, 1980, was entered in the tournament and would go on to win the Les Filles Juniors trophy, 7-5, 7-5 over Laurence Courtois of Belgium, becoming the youngest Junior Grand Slam tournament champion, ever.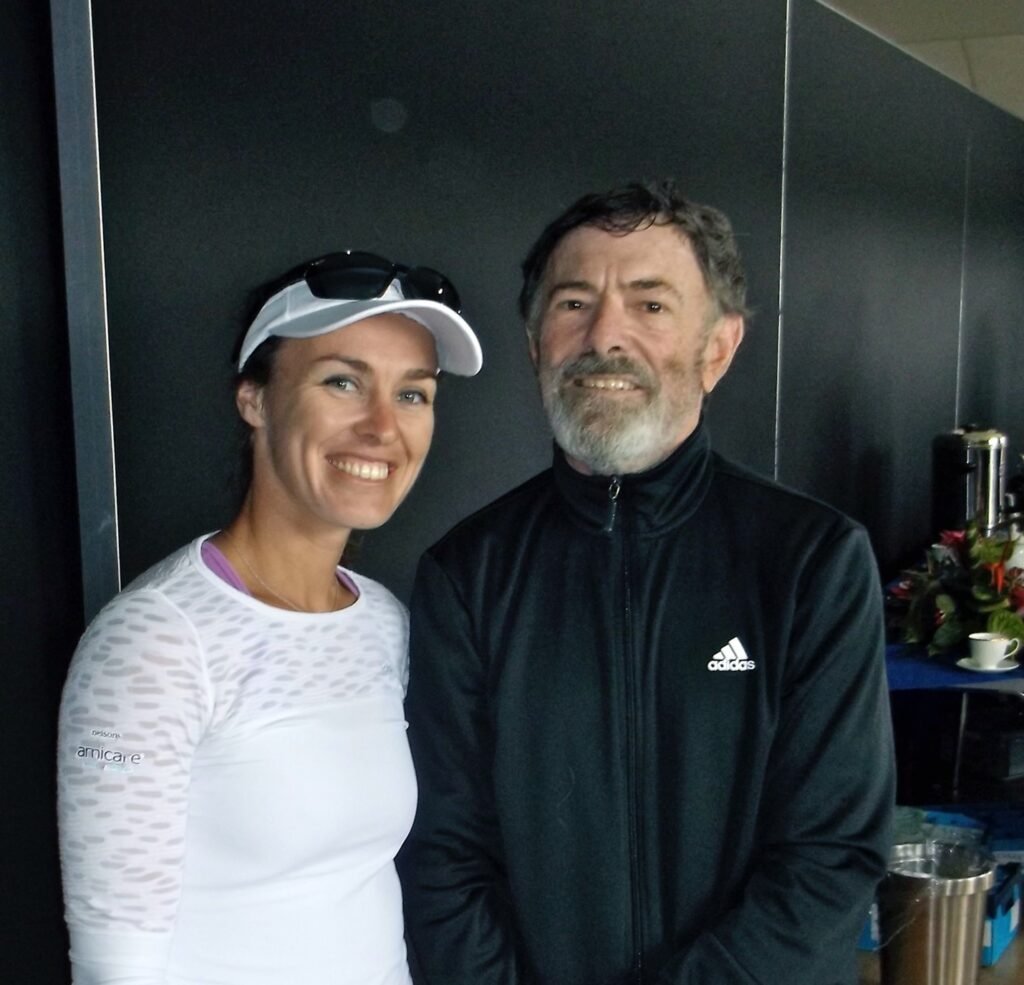 On "Maui Jim" Sunday, I had an opportunity to reminisce with her about observing the warmup, all those years ago. I asked if she remembered the match she was preparing to play?
She smiled, and like so many great players I've spoken with about past competition, her recall was instantaneous, "I played a Dutch girl in the first round on Court 13." (Where I had seen her hit.) When I mentioned Julie Steven, the No. 1 US Girl at the time, Hingis offered, "Then I played her in the second round…"
We chatted about a variety of tennis topics for over an hour until the afternoon drizzle became heavier…and, regretfully, I decided it was time to leave before the downpour began.
In the end, it was an "insightful and special", addition to my Middle Sunday scrapbook.
(It should be noted, Hingis was always formidable at SW19, earning the Ladies' Singles title in 1997. An uncanny doubles player, she teamed with Helena Suková of the Czech Republic in 1996 to win the Ladies' Doubles and became, at 15 years and nine months, the youngest Grand Slam champion in history. She was also victorious with Jana Novotná, another Czech Republic star, in 1998 and with Sania Mirza of India in 2015. The same year she and Leander Paes, Mirza's countryman, were the Mixed Doubles champions. In 2017, she and Jamie Murray, "Home Boy II" who is Andy's older brother, claimed Mixed Doubles honors.)
Though The Championships wears tradition like the Papal Mitre for some tennis enthusiasts it grass stained its "All White attire" by eliminating Middle Sunday.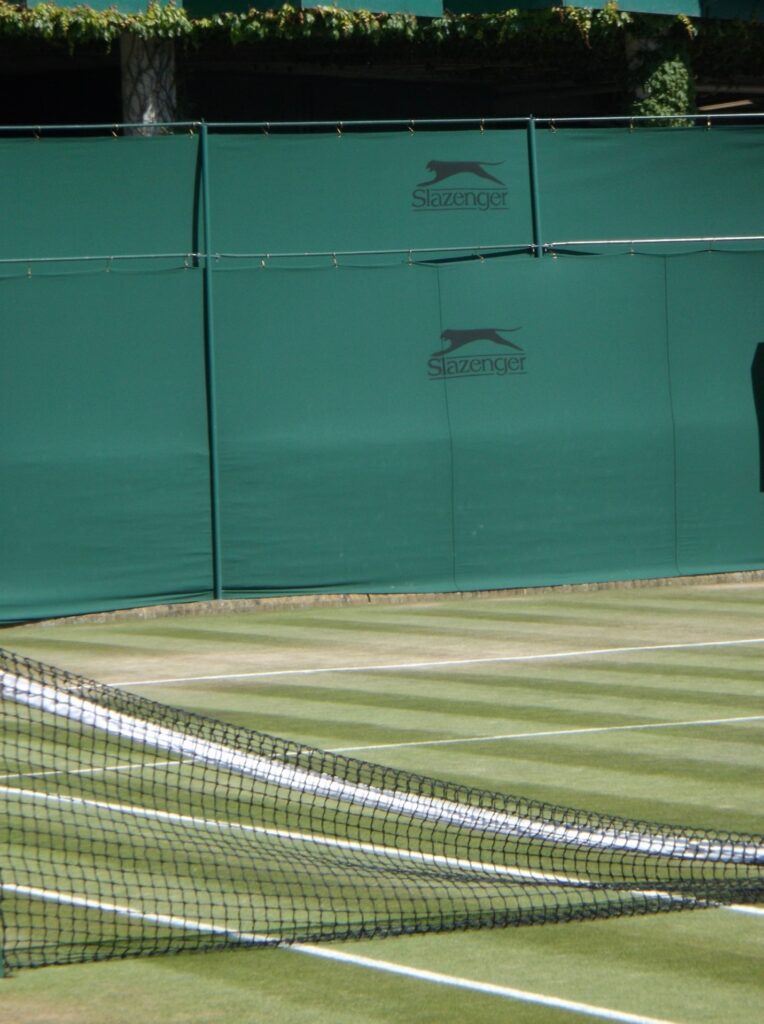 Historically, the idea came into practice to give the courts a day of rest. It has also been offered that Sunday, being a religious holiday, was not a time for sports contests. In fact, until 1982 the tournament ended on Saturday with Gentlemen's Singles final.
In a 2021 New York Times feature, acclaimed columnist Christopher Cleary said of the coming changes, "…But through the decades, the Sunday off has become, above all, a moment for the players, officials, employees and tournament neighbors to catch their collective breath…"
Prior to the 2022 tournament, Ian Hewitt, Chairman of the AELTC, explained to The Guardian that court maintenance had become much more sophisticated and to eliminate the "Manic Monday" predicament that resulted from playing a "match catchup" schedule because of the day-off would now give more people a new opportunity to attend the event.
Alexandra Willis, spokeswoman for the AELTC, was even more succinct offering, "…the tradition of not playing on Sunday had served its time. If we were confident in Centre Court being able to handle the extra day's play, why wouldn't we open it up so all those people who are available on weekends… and would have another chance to watch…to engage with… and come to Wimbledon?"
The oldest of the Grand Slams has always stood alone…Its attitude, playing with words, allowed the tournament to "Lord" over the other majors. But with new the "Pounds For Profit" focus…custom, similar to what can take place in British Parliament, has been shown the backbench…
Discussing the positive results obtained from social media polls concerning Sunday play Wallis went on to state it was something a majority of fans wanted. She added, (a not to be overlooked bottom-line return), the broadcast industry was delighted yet steadfastly noted, "… But to be very clear this was our initiative, not theirs."
So, Middle Sunday and Manic Monday were cleaved…for another day of ticket, along with food, drink, and souvenir sales…
A standard gave way to reality, as Wallis admitted, "Our modeling shows it will give us roughly a 10 percent bump in audience figures".
Really…. Had tournament finances become so desperate that consideration was being given to joining "The Dole" (Seek public assistance)?
Is this what The Championships is now all about…?
Sadly, it seems to be the case after the "Sacrosanct" event sacrificed Middle Sunday for increased revenue…