Skip to content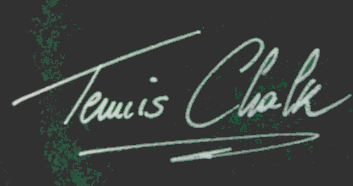 Shots to remember
Tony Trabert – Memories of My Friend – Professionalism and inclusion in Tennis all of fame.
As the great Tony Trabert passed away on the last February, Tennis Chalk has the absolute honor to publish his long story, written by Mark Winters, who was probably in life one of the best friends of Tony. In order to keep content readable, enjoyable, and time affordable, Tennis Chalk has split the long article into episodes. The third episode starts from 1956, when Tony signed for Jack Kramer Pro Tour and arrives until 1970, when Tony was included in Tennis all of fame.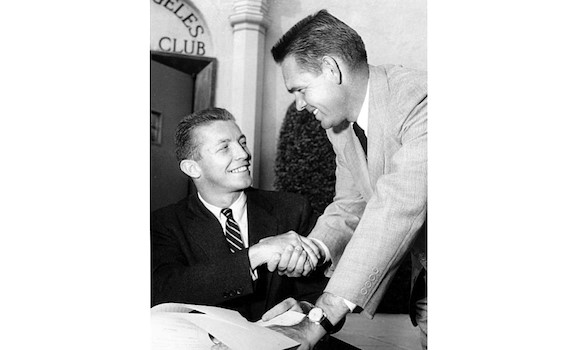 In the Sports Illustrated article, of 1955, the journalist Tower asked if Trabert was giving thought to leaving the amateur ranks and playing for money. He honestly explained that he hadn't received an offer. He added that in the fall he was planning to live in Los Angeles and become a Security Banknote Company representative. He emphasized that he didn't want to turn pro, then fade away and become a club teaching professional.
Everything changed after he won the Nationals, along with two follow-up tournaments in California – the Pacific Southwest Tennis Championships at the Los Angeles Tennis Club and the Pacific Coast Championships (for the third straight year) at the Berkeley Tennis Club.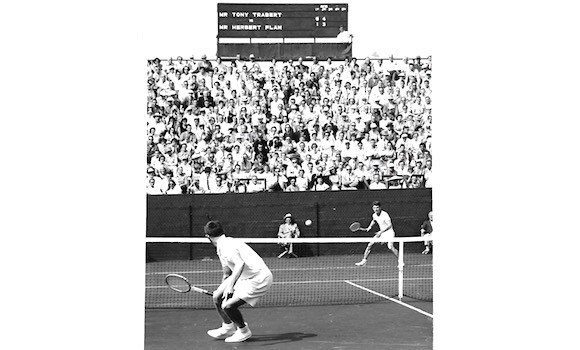 Though Trabert possessed "Gentleman's Quarterly " good looks, which were appropriately augmented by a charming personality, he didn't act like an entitled elitist. He was humble and enjoyed tremendous popularity, which extended beyond the world of sports. But, with a wife, trying to live on "travel expenses" and "per diem" wasn't a promising way to establish a solid future. So, he signed for a guarantee of $75,000 and joined the Kramer Pro Tour.
Jack Kramer was a slashing serve and volleyer who tempered his aggressive play with savvy tactics. These traits carried over to his professional tennis promotion efforts. Though I never spoke with Jack or Tony directly about this, it seems that the appeal of the Trabert – Gonzalez tour was "The Golden Boy Versus Mr. Sullen". Richard, in turn, always felt that Jack "low-balled" him financially when he was the best player in tennis and hated Trabert because he was always portrayed in exemplary fashion and also happened to be Kramer's good friend.
The Trabert – Gonzalez Tour began December 9, 1955, at Madison Square Garden in New York, and supposedly ended June 3, 1956. Yet, a number of stories have Trabert remembering, "I made $125,000 to play 101 matches on five continents over 14 months…"
Gonzalez won the series 74-27. Most of the matches were played indoors on a quick canvas court that traveled with the players and had to be laid-out on different surfaces from city to city. A closer look at the numbers is revealing. In outdoor play, Trabert led 15 – 11. The breakdown: five wins each on hard courts; on grass, it was one – one; and Trabert was nine – five better on clay.
Gonzalez, having proved once again that he was the best in the pro game meant another "amateur" was needed to provide a challenge. Rosewall followed Trabert taking on "the champ", who was 50-26 better than the Australian on the 1956 tour. Hoad was next up in 1957 and finished on the short end of the tour, 51-36. As Gertrude "Gussy" Moran, who was better known for the Teddy Tingling designed lacy panties that she stunned Wimbledon by wearing in 1949 than her playing ability and her intelligence, said that playing Gonzalez on the pro tour was like facing, "A God patrolling his personal heaven."
With Open Tennis a dream that was still ten years away, Kramer was forced to recruit top amateur player(s) at the end of each season to maintain interest in the pro tour. Because Trabert was still charismatic, in 1958, he faced the entertaining Pancho Segura ("Segoo"), the banty-legged Ecuadorian, who hit an almost mythical two-hand forehand. Kramer called it "the single greatest shot in the history of tennis".
Gonzalez and Hoad were part of that tour. Trabert defeated Segura, 34-31. Over the next few years, playing a limited schedule, he enjoyed moderate success. After having defeated Gonzalez in 1956, 6-3, 4-6, 5-7, 8-6, 6-2 to win the French Pro Championship at Roland Garros, he claimed the title again in 1959 downing Australian, Frank Sedgman, 6-4, 6-4, 6-4.
Trabert, along with Shauna and their two children, Mike, born in 1956, and Brooke, born in 1958, moved to Paris in 1960. In a story I wrote in September 2001, he explained, "When I came to Europe with Bill (Talbert) for the first time in 1950, I played Philippe (Chatrier) at Monte Carlo. I was 19 and he was 21. I won in straight sets, but he always told everyone that I won 10-8 in the fifth set. By his own admission, Chatrier did not have the greatest nerves for competition and that was the reason he moved into the administration of the game.
"When I moved to Paris to run the Kramer Tour in Europe, Chatrier found us an apartment near the Arc (de Triomphe) and gave me an office at Tennis de France (the publication Chatrier began). He also forced me to learn to speak French. He would call up and say he wanted to have lunch and that a friend would join us. I would show up, the friend, who spoke no English, would be there and Phillipe wouldn't show up."
Chatrier, a 1992 International Tennis Hall of Fame inductee, passed away June 22, 2000. On Friday, May 25, 2001, prior to the beginning of Roland Garros, Court Central was renamed Court Philippe Chatrier. Reflecting on the honor, Trabert told me, "Philippe, Jack (Kramer) and Donald Dell helped grow the game. They were pioneers in expanding tennis. I remember how he spoke in the late '80s about buying additional land around the facility so Stade Roland Garros could expand.
At the time, the tournament had become a second-class status event. But he brought about the changes that have made Roland Garros a fabulous success. Philippe didn't think about check presentations and sponsor signage. He was a big thinker who saw the big picture. He worked for what was best for tennis."
Trabert added, "All that Philippe did for the Fédération Française de Tennis (FFT) and the International Tennis Federation (ITF) was done gratis. His long-time assistant Regine Torres told me that he would not be happy with his name on the stadium. He felt that an honor like this should go to people like the legendary Musketeers (Les Quatre Mousquetaires – Jean Borotra, Jacques Brugnon, Henri Cochet and Rene Lacoste) but I don't agree. I think Philippe Chatrier deserves the recognition."
As Shauna's friend pointed out, "She adored Philippe and since Tony was his close friend, they saw Philippe and his wife, Suzanne Partridge, who had been a British tennis player, a lot during their time in Paris".
While in the "City of Lights", Trabert expanded the Kramer Tour to Africa and Asia, as well as in Europe. In addition, he worked with Lacoste, who following his successful playing career, became even more famous as an inventor and a businessman. Thanks to Trabert's suggestions, Lacoste's steel-tube creation, which Wilson named the T2000, became a better playing tennis racquet. Known as "The Crocodile" when he was a competitor, Lacoste designed the popular polo shirt (with that alligator logo) bearing his name. With his GQ good looks, Trabert was an ideal promoter of the fashion trendsetter.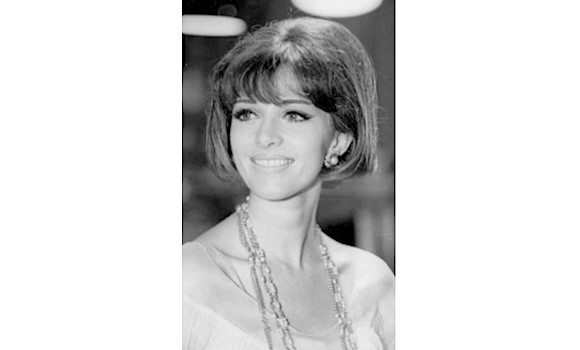 Tall and vivacious, Shauna Trabert found a way to maximize living in Paris. She was one of Coco Chanel's house models ("mannequins"). The iconic French couturier developed fashion collections specifically for Shauna. Because of her striking appearance, she regularly appeared in Vogue and Elle magazines.
The early '60s was an exciting and stimulating time in Paris and the Traberts were the "Golden Couple". They had pizazz and enjoyed everything the city had to offer. After all, it was Paris.
The Independent Tennis Players' Association (a precursor of the Association of Tennis Professionals) was launched in 1962 and Trabert was named the Executive Director. A year later, he signed Rod Laver, who had just become the first player since J. Donald Budge in 1938 to win the four majors in a single season. He then spent six months traveling, (the family remained in Paris), with Laver on his first US tour.
In a September 16, 1963, New York Times story by Robert Daley, Trabert said that he was retiring from the pro tour and as the head of the players group on November 1st. He added that the family was moving back to the US, initially to Cincinnati then Los Angeles, and he would become the regional sales manager for the Adler Company, which made men's and women's stockings. The transition was made easier because a close Cincinnati friend was an executive at Adler which was owned by Burlington Industries.
Though he was no longer competing, he remained involved in the game. Having always played with a Wilson tennis racquet (the company began producing an autograph model after he turned pro), and the fact that his friend, Jack Kramer was "Mr. Wilson", it made perfect sense that Trabert became a member of the company's tennis promoted team. He had also played an advisory role when Kramer and Chatrier began seriously discussing Open Tennis in 1962.
Kramer told me, "Initially, Philippe thought pro tennis was a circus. Then he came and saw us play in the south of France. Segoo (Pancho Segura) and (Ken) Rosewall went three. Hoadie (Lew Hoad) and I were involved in a deuce set. Segoo and I outlasted the kids 10-8 in the doubles. That night we all went to dinner and Philippe was in the same restaurant. He came over and said 'I had no idea you cared so much and tried so hard. You opened my eyes.'"
Kelleher, along with David and Hardwick, (the British administrative duo), brought pressure to bear. Finally, the continued effort, almost a "Pay for Play" Crusade, realized success, bringing about Open Tennis in 1968.
Kelleher, who was elected to the International Tennis Hall of Fame in 2000, was truly insightful as Stolle brought out. "I should have played doubles with Bob Hewitt. We had defeated Chuck McKinley and Dennis Ralston four times that year but 'Hop' (Australian captain Harry Hopman) on the day they were making the team selections told me I didn't have to be there. 'Take Pat (his wife) to the beach…' Roy (Emerson) and Neale (Fraser) played the doubles and lost in four sets to Chuck and Dennis. We lost the cup 3-2. I heard that I hadn't proved my toughness. It was tough to get on it (the Davis Cup team), but once you did, it was tough to get off the team. Kelleher knew I should have played, and he gave me a pin that members of the winning team receive. The tie was played at Memorial Drive Park in Adelaide, on grass, December 26-28, 1963.
Though he hadn't played a competitive match in five years, Trabert focused on preparing for a return. At 38, after all he had accomplished, he still had the drive. He wanted to have his name in the record book as a participant in the first US Open.
At Forest Hills in 1968, he teamed with Seixas. In the first round they received a walkover against the John de Zeeuw of South Africa and Roberto Marcher of Brazil. In their second match, Tom Okker of the Netherlands and Marty Riessen, the No. 5 seeds won 3-6, 6-1, 8-6.
In 1970, Trabert received the ultimate recognition – He became a member of the International Tennis Hall of Fame. At the time, only 64 of the game's most significant individuals had been so honored. In his case, there was more to his selection than his superlative 1955 showing. Always thoughtful and always well-spoken, interviews from the 1950s make it very clear what made him so exceptional. Here are a few Trabert Truisms:
– He wasn't the most talented or quickest player, but he focused on making all of his strokes sound so that he didn't have a weakness. He could consistently compete at a high level and maintain it. He didn't have ups and downs.
– He was not boastful. He was confident and proud of the commitment he made to become a champion. At the same time, he was keenly aware, when competing, of the importance of balancing strengths and weaknesses.
– His mantra was – Win quickly – nothing bad can happen to you in the locker room.
– He didn't count wins. All that was important were championships.
– Of all his strengths one that wasn't regularly touted was his mental strength. Insiders admitted that his mind was his greatest asset.
The year he was honored at the Hall in '70, Trabert played the US Open with Dick Savitt. They defeated Sutarjo Sugiarto and Atet Wijono of Indonesia, 3-6, 7-6, 6-4, 3-6, 6-3 in the first round and received a second round walkover from the Brazilian duo Thomaz Koch and Marcher. Charlie Pasarell and Erik van Dillen defeated them in the third round, 6-3, 6-3, 6-4.