Skip to content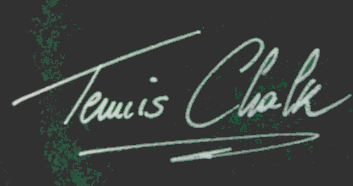 Shots to remember
Tony Trabert – Memories of My Friend – The last years and legacy.
As the great Tony Trabert passed away on the last February, Tennis Chalk has the absolute honor to publish his long story, written by Mark Winters, who was probably in life one of the best friends of Tony. In order to keep content readable, enjoyable, and time affordable, Tennis Chalk has split the long article into episodes. The sixth and final episode tells about the last years of Tony life and his legacy.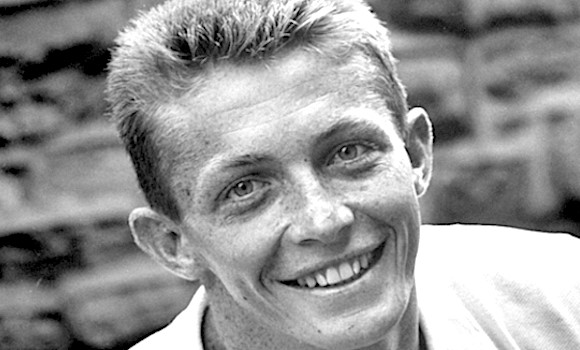 In 1982, "The Cincinnati Kid" scored again…in a big way. While covering the Tournament Players Championship for CBS in March at Sawgrass in Ponte Vedra Beach, Florida, he attended one of the PGA event's social activities and met Vicki Valenti, a local real estate agent. (He and Shana Wood Trabert had divorced in the late 1960s.) Stolle delightfully revealed that she had no idea who he was and being Trabert, he never said a thing about being a tennis great… They married in 1985 and Ponte Vedra became his home. In an interview he said, "We met on March 20, 1982…it's easy to remember because our zip code is 32082…"
The same year he married Vicki, Steve Flink, the 2017 International Tennis Hall of Fame inductee, wrote an enthralling October World Tennis column. In "A Man for All Seasons", Flink delved into the game's need for leadership, a commissioner, if you will. He pointed out that Trabert would be an ideal candidate because he was "the sport's conscience…"
Then, as today, the game needed an overseer; someone who could skate on the always thin ice that the alphabets – ATP, WTA and ITF – along with the players, national associations, sponsors, agents, et al, combine to maintain. Tennis governance is very tricky. Though tremendously popular and most important – respected – for his integrity, Trabert wasn't a political insider. He wasn't beholding to anyone. Naturally, the idea, which seemed very practical, remained…merely an idea, likely because it made so much sense.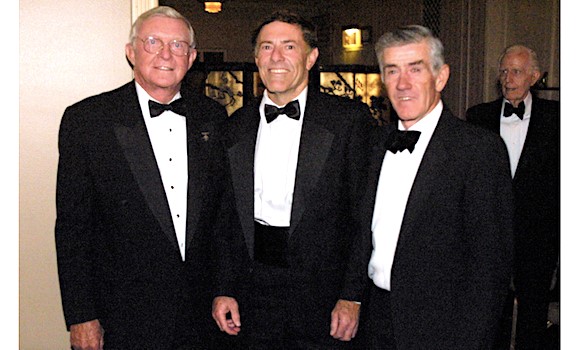 Polished and articulate no matter the situation, Trabert was an ideal representative, which was the reason that in 2001, he was named President of the International Tennis Hall of Fame. The selection resulted in universal applause. For ten years, he chaired the induction and selection committees, earning kudos for being an effective and efficient administrator.
Throughout his life he spoke of Cincinnati as "home". It was fitting that in May 2006, the university opened the UC Trabert-Talbert Tennis Center. A year later, he and Hall of Fame basketball player, Oscar Robertson, also an alumna, were recognized with Honorary Doctor of Humane Letters.
In 2014, he became the 24th member of the US Open Court of Champions, a walkway with plaques saluting each included individual at one of the entrances to Billie Jean King National Tennis Center. Recognizing the legacy of past singles winners was inaugurated in 2003. Supposedly, a ballot is sent to international media members with a list of nominees, and they are asked to rank their top three choices. The selection process is being revised. From 2003 until 2014, it was done annually then took place in 2016 and 2019.
After more than 30 years with CBS and more than 20 with Australia's Channel 9, he moved to the broadcasting sidelines in the mid-2000s. Physically he was no longer the strapping Trabert of his youth, but his mind remained as active as his sense of humor. He told Cincinnati Enquirer contributor Mark Schmetzer in January 2016, "When you're doing nothing, the problem is you never know when you're finished…"
A smattering of the recognition he received over the years, in addition to the International Tennis Hall of Fame, include:
1968 – Hamilton County Hall of Fame
1977 – UC Athletic Hall of Fame
1983 – Intercollegiate Tennis Hall of Fame
1994 – William Howard Taft Medal for Notable Achievement (by UC alumni)
2002 – Cincinnati Tennis Hall of Fame
2005 – International Tennis Federation Philippe Chatrier Award
After my years working at the Tony Trabert Tennis Camp, we followed an August 16th routine. No matter where I was, I would give him a birthday call. Prior to his 90th birthday last year, Brooke, his daughter, sent an e-mail asking me, along with many others, to put together a short Happy Birthday video and send it to her before the actual day. I did and from what I have heard the entire tennis community responded extending meaningful birthday wishes. On the day itself, we chatted for quite some time… Being Tone, he was more interested in talking about how I was doing, saying next to nothing about himself and his declining health. Sadly, I had no idea that it would be our final chat.
Stolle called him three days before he passed away, and shared some of the conversation, "I told him, 'Trabes you've been down a break before in the fifth and come back…He told me he was ready to go…"
Each year during Roland Garros, the ITF holds the Champions Dinner. The COVID-19 crisis made it impossible to hold the gathering last year. Stolle was supposed to be the 2020 Chatrier honoree, so this spring ITF President, Dave Haggerty flew to Florida and presented the award, named for Trabert's dear friend, Philippe Chatrier. After mentioning that he was delighted to receive the recognition at the Williams Island Tennis Club (his club), he returning to talking about his good friend. "Trabes had some good innings…"
Truth be known, he and Stolle shared plenty of good innings… "We roomed together on Somerset Road sharing a house during Wimbledon. It was a short walk to the club. Russ Adams ("Dean" of tennis photographers who was inducted into the International Tennis Hall of Fame in 2007) stayed with us. He was an unbelievable chef. He would go to the market every morning and get things and every night we would have a gourmet dinner".
Our conversation switched to Lew Hoad and Stolle brought out that Tony and Lew were very good buddies…they were authentic. You could say anything and always trust that what was discussed would go no further.
Stolle admitted that his friend offered guidance when he (Stolle) first began his television work. He went on to say, "When he was part of the television group (Channel 9), Trabes was so helpful. He was particularly good working with the 'rookies' who were just starting".
Kathy May is much more than the mother of Taylor Fritz. She put in the time to become a player of note and did her utmost to overcome a series of injuries that plagued her. Trabert played a critical role in her life. "I have so many thoughts about Tony," she e-mailed to me. "He helped me so much in my career. I was so fortunate to have him not only as my coach [during] my entire career but to have him as a mentor and also, best friend. We had a very special relationship. I remember when he would watch me practice or play in a tournament, if I looked at him, I knew exactly what he wanted me to do at that moment. Outside of my family, he knew me better than anyone. He was so very special, and I will miss him tremendously".
Stolle offered much the same saying, "I'm going to be miss him immeasurably, he was very much part of my life…"
The "Tweet Tributes" following his passing indicated how much he was appreciated and for that matter, loved. A sampling of the thoughts included:
Rod Laver – I'm saddened to hear that Tony Trabert has passed away, a 100% class act in every way. Legendary feats on court, Tony served the game in so many ways with a driving passion for the sport. Goodbye my friend.
Billie Jean King – I am deeply saddened to learn of the passing of one of my heroes, American tennis great Tony Trabert. He was the first athlete I asked for an autograph and I remember the moment at the Los Angeles Tennis Club where he took the time to speak with me. Over the years our relationship grew deeper, and he was a wonderful mentor in tennis, in broadcasting and in life…He was a legend and a friend, and I will miss him.
Todd Woodbridge – Tony Trabert and Fred Stolle are the soundtrack to my childhood watching tennis. Through their passion I fell in love with tennis. Thank you. RIP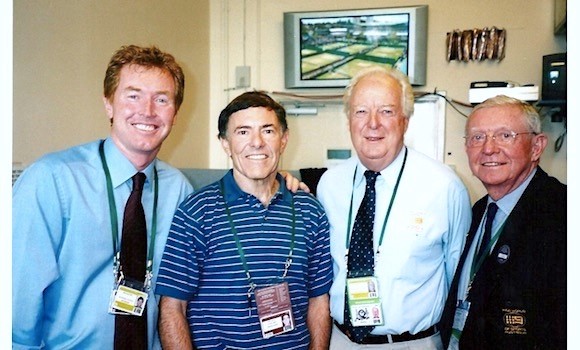 For readers who have taken the time to read through my appreciation of Tony Trabert, the end is near…But, first there will be a slight segue. On February 3, 1959, Buddy Holly, Richie Valens and JP "The Big Bopper" Richardson, who were part of "The Winter Dance Party", a 24-city tour of the US Midwest, were killed in a plane crash outside of Fargo, North Dakota on the way to their next concert venue. Because the trio played an essential role in establishing Rock & Roll, the catastrophe was called "The Day the Music Died".
When Tony Trabert passed away 62 years later on that same date, figuratively speaking, some of the sweetest music in my life died.
Tony Trabert was a mentor and an example of what I have always striven to be – fair – honest – and real. I hope I have been able to touch on just how unique and special he was to me, and so many others. Simply stated, though I have a good bit of gray in my hair now, he is still my hero…
Putting together a Tony Trabert tribute required in-depth memory sorting along with caring research help from a number of people. To everyone – A sincere thanks, Marko