Skip to content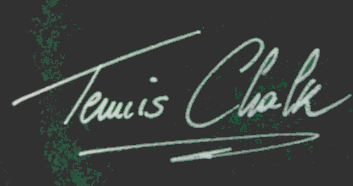 Shots to remember
2022 Tennis…Colors Tell The Story
Looking back at tennis in 2022 can result in a speed dial's worth of recollections. To ease the information overload, this summary will take a different route…Instead of detailing the calendar by month, colors will be used to paint a picture to describe some of what took place.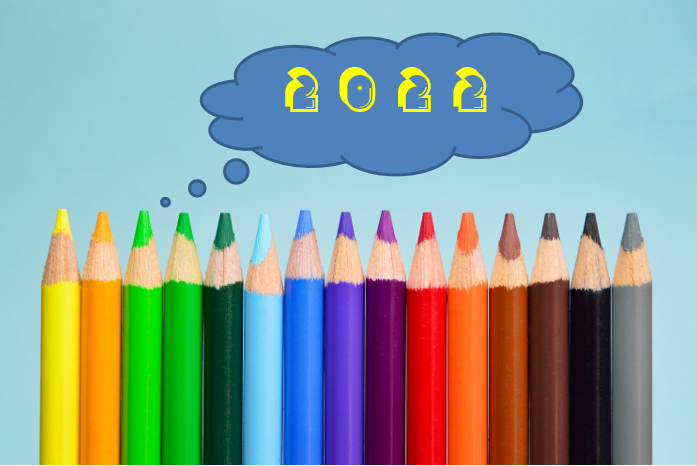 Ukrainian Blue and Yellow was the shade of the year and "Slava Ukraíní!" the refrain that blended emotion with financial contributions made to multiple relief organizations…while the White, Blue and Red of Russia, along with the White, Red and White of Belarus were sequestered by government activities.
Ranking No. 1s…
When all was said and done, Carlitos Alcaraz waved the Spanish Red, Yellow and Red and Iga Świątek unfurled the Polish White and Red. They were the Sovereigns atop the 2022 ATP Men's and WTA Women's Year-End rankings. Alcaraz, the Villena resident, was "Primero"…being the first teenager and at 19, the youngest to ever finish No. 1.
The 21 year old Świątek, a cat lover, who calls Raszyn home, and always travels to tournaments with a fascinating collection of books to read, dominated women's play winning seven titles, putting together a 37-match winning streak and finished the season with a tour-topping 67 victories to become the first Polish women to finish No. 1.
Neal Skupski and Wesley Koolhof, a new partnership begun in January featuring Great Britain's Red, White and Blue combined with the Crosses of St. George, (Great Britain his home), St. Andrew (Scotland) and St. Patrick (Ireland) and the Netherland's Red, White and Blue, won seven titles, including three Masters 1000s, to earn the No. 1 Men's Doubles ranking.
Barbora Krejčíková and Kateřina Siniaková lofted the Blue, White and Red banner of the Czech Republic after finishing co-No. 1 in 2018. In 2021, Siniaková stood alone as the Women's Doubles No. 1. She repeated in 2022 becoming the first player to back-to-back the top spot since Sania Mirza waved India's Saffron, White, with the Dharma Chakra (the "Wheel of Law" circle in the center, and Green, at the end of 2015 and '16.
No. 2 Significance…
Ending the year in the Top 5 singles ranking showcases talent, commitment and more often than not, staying the course toughness. Concluding the season at No. 2 was even more laudatory in 2022 because of those who achieved the ranking.

Rafael Nadal, the 36 year old Spaniard, became the oldest man to finish the year in the second position. In the process, he won 20 matches in a row and collected his 21st and 22nd Grand Slam singles titles. Finishing in the Top 10 for the 18th consecutive time, he broke his own record.
Ons Jabeur's epic year resulted in Tunisia's Red star and on the side of a White disk in the center of the Dark red standard flying high. She became the first Arab women to reach The Ladies' Championship and US Open finals. And she closed out her "Arab Woman Firsts…" collection with the No. 2 ranking and was named the WTA Karen Krantzcke Sportsmanship Award winner.
Notable Movers…
Ben Shelton, who won the NCAA Men's Singles as well as the team title playing for his father, Bryan, (a former touring pro), at the University of Florida, called attention to the Red, White and Blue of the US, moving 471 places from No. 568 to close 2022 at No. 97. Jack Draper of Great Britain was 217 positions better having finished last year at No. 259 and '22 at No. 42. Taylor Fritz, at No. 9, became the first American to finish in the Top 10 since 2018.
Denmark's Red flag with a White Nordic Cross was noteworthy after Holger Rune made the biggest Top 20 move, a 92 point jump from No. 103 to No. 11.

Great Britain was matchless with four players in the Top 50-Cameron Norrie, No. 14; Daniel Evans, No. 27; Draper and Andy Murray, No. 49.
Nick Kyrgios, No. 22 and Alex de Minaur, No. 24 showcased the Blue Ensign, a Union Jack with large seven-pointed stars representing the Southern Cross constellation, becoming the first Australians to end the season in the Top 25 since Mark Philippoussis, No. 9 and Lleyton Hewitt, No. 17, in 2003.
The US had 13 players in the Top 100 the most of any country in '22 and nine in the Top 50 which equaled its 1996 tally.
Ever-unlucky, Australian Daria Gavrilova Saville had a banner year returning from Achilles tendon surgery to lead the women's ranking improvements. She vaulted 366 places from No. 419 to No.53 before tearing her left Anterior Cruciate Ligament (ACL) playing Tokyo in September, the same knee injury she sustained in 2013.
Moving from No. 312 to No. 74, an impressive 238 place climb, allowed Yuan Yue to increase awareness of China's Red banner with a large Yellow star in the upper left corner and four smaller stars in a semicircle to the right.
In track and field 300 meters is an uncommon sprint event, but Alicia Parks of the US evidenced a blistering pace in a three tournament International Tennis Federation (ITF) Women's Circuit year-end run, finishing with a semifinal and two titles to cut her ranking in half (No. 150 to No. 75) in a three-week period.
Caroline Garcia was Blue, White and Red French "Extraordinaire" leading two move categories-the Top 20 then the Top 10-making a 70 point advance, going from No. 74 to No. 4.
(The 29 year old Garcia won three titles on three different surfaces-Bad Homberg on grass; Warsaw on clay; Cincinnati on hard. She triumphed at the WTA Year-End final. Even more meaningful, she duplicated her 2016 Roland Garros Women's Doubles victory with Kristina Mladenovic. Known for her passion for quick-strike play, Garcia led the tour with 394 aces in 63 matches.)
Zheng Qinwen of China climbed 118 places resulting in the biggest Top 50 move from No. 143 to No. 25, which earned her the WTA Newcomer of the Year Award.
"Clock Watching Matches…"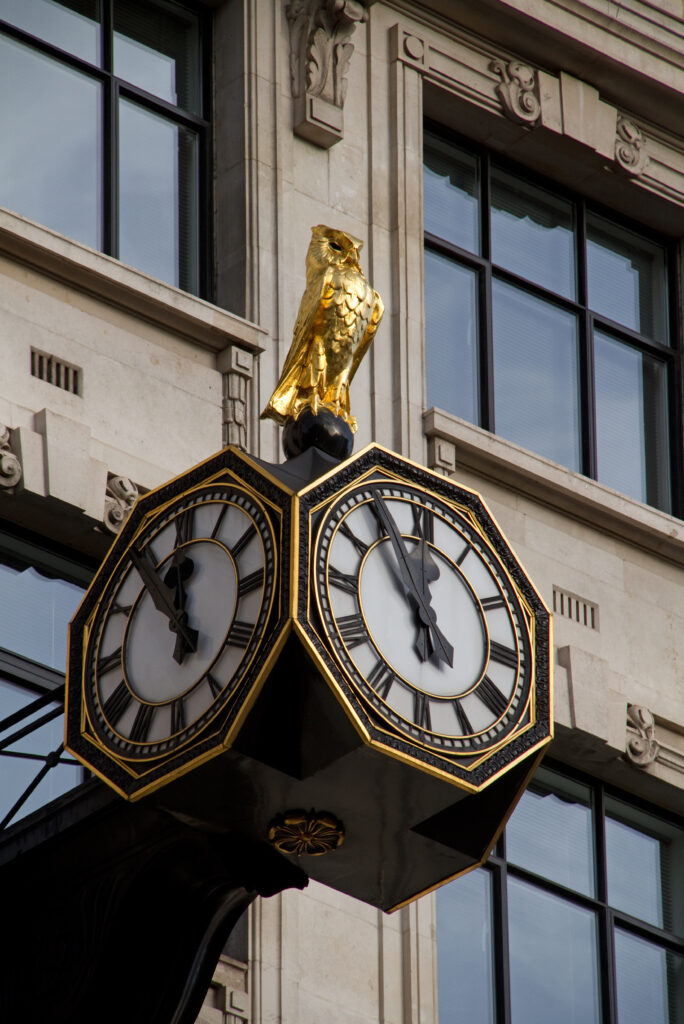 Throughout the year there were a number of "Clock Watching Matches"… Here are a few that drew attention…
In the Internationaux de Strasbourg Women's Singles final on May 21st , it took Angelique Kerber three hours and 16 minutes before she was able to raise the Black, Red and Yellow German banner after subduing Kaja Juvan, 7-6, 6-7, 7-6. The "match stats" provide the basics-297 points were play (…incidentally Juvan, focused attention on Slovenia's White, Blue and Red with the Slovenian coat of arms with her performance winning five more than the champion). Astonishingly, they had 83 winners apiece. The unforced error count was a near match as Juvan had 38 while Kerber notched 42…and there were 12 service breaks. Upon the conclusion of the grueling spectacle many observers believed, at the time, that it was the women's match of the year.

The July 29th Prague Open quarterfinal between Qiang Wang and Magda Linette was jaw dropping not only because it took the Chinese competitor three hours to defeat her Polish opponent, 7-5, 6-7, 6-4, but because of the 247 points that were played, the contestants committed 130 unforced errors.
Yoshihito Nishioka was able to showcase Japan's White rectangle with a Crimson Red circle in the middle after edging Daniel Evans of Great Britain, 7-6, 4-6, 7-5 in the quarterfinals of the Citi Open Men's Singles on August 5th. Nishioka's upset seemed to be the result of tenacious play…and the slowness of the surface. The first two sets clocked almost two and a half hours. When the contest finally concluded three and a half hours had been consumed.
In tennis there are few "One Offs…" But on August 27th, Daria Saville put her name in the record book. Seed No. 9, she received a walkover in the Women's Singles semifinals at the Championnats Banque Nationale de Granby, in Quebec, Canada, from Marta Kostyuk, the No. 10 seeded Ukrainian, who withdrew because of a shoulder injury. Then in the Doubles, Saville and her Japanese American partner Ena Shibahara withdrew, (no reason was given) which gave the British tandem Alicia Barnett and Olivia Nicholls a past into the final. Having gotten one then given one, Saville stands alone in "One Day One Offs…"
Adding to the "One Offs…", in the Parma Ladies Open Women's Doubles semifinals on September 30th, Anastasia Detiuc and Miriam Kolodziejová of the Czech Republic defeated Paula Kania-Choduń of Poland and Renata Voráčová of the Czech Republic, 1-6, 6-3, 10-8. The next day in the final, Detiuc and Kolodziejová triumphed again, this time over Arantxa Rus of the Netherlands and
Tamara Zidanšek of the Czech Republic, by the exact same score, 1-6, 6-3, 10-8. In the October 1st semifinals at the Tallinn Open in Estonia, Barbora Krejčíková defeated Belinda Bencic, Switzerland's Red, with a White cross in the middle, crusader, in a match that never seemed to end…It lasted three hours and 22 minutes before Krejčíková earned a 6-7, 7-6, 6-2. Following her fitness testament, she waltzed past Anett Kontaveit, who was playing in her home country carrying the Estonia's distinctive Blue, Black and White tricolor banner, 6-2, 6-3, in the final.
Often ATP no-ad doubles competitions seem to be over after a couple of ball bounces by a server…But that wasn't the case in Spain on October 16th in the Gijón Open Men's Doubles final. Máximo González and Argentinian countryman, Andrés Molteni hoisted the Light Blue, White with a sun in the middle, Light Blue banner after defeating the US duo, Nathaniel Lammons and Jackson Withrow, 6–7, 7–6, 10–5 in two hours and 17 minutes…
On October 17th at the at the Western & Southern Open in Cincinnati, Ohio, Veronika Kudermetova (the Russian competed unattached) received a second round walkover because Simona Halep wasn't able to raise Romania's Blue, Yellow and Red flag having injured her right quadricep in her first round, three set victory. The result was "Weirdly Record-Setting" because it was the eight walkover/retirement, the 25 year old from Kazan, Russia's received in 2022.
(It must be noted that Bob Larson's Daily Pro Men's and Women's News was a valued information source.)
Deserve Extra Attention…
Every season there are individuals and results that deserve extra attention…
Being 50 years old and playing Davis Cup doesn't happen often. When winning a match is added to the storyline, headlines result…and that's what Associated Press (AP) provided in a July feature about Domenico Vicini, who teamed with Marco de Rossi to draw attention to San Marino's White and Light Blue, with a crown coat of arms at the top pennant, by defeating Martin Muedini and Mario Zili, the Albanian Red with a double-headed eagle in the center representatives, 6-3, 7-6 in Group IV competitcon. For Vicini, who made his debut in 1993, this was his 24th San Marino Davis Cup appearance. In 2019, at a youthful 47 years and 318 days, he became the oldest man to ever win a Davis Cup singles match. On Friday, July 29th he set another record playing his 100th contest. In his NEC Wheelchair Masters debut, Tokito Oda of Japan, No. 1 in Junior Wheelchair Singles, defeated defending champion Alfie Hewett of Great Britain, 6-4, 6-3 to win the tournament. With the victory, the 16 year old became the youngest winner in the event's 28-year history.
King Van Nostrand of the US lived up to being a "King" defeating countryman Albert Lyle, 6-4, 1-6, 10-7 to win the Men's 85 Singles, in May, at the 2022 Super-Senior World Individual Championships. The 87 year old earned his 43rd ITF championship at the Boynton Beach Tennis Center in Florida, which broke a tie with Lorne Main of Canada.
Lulu Sun, (aka Lulu Radovic) was born in New Zealand but her parents, a Croatian father and a Hong Kong Chinese mother, moved to Geneva, Switzerland when she was a youngster. In 2018 playing for Switzerland, she and Violet Apisah of Australia-Papua, were Australian Girls' Doubles finalist. At The Championships that same year she played for New Zealand. As a freshman in 2021, she won the deciding match to give the University of Texas a 4-3 victory over Pepperdine University in the NCAA Women's Team Championship final. Ranked No. 276, the 21 year old Swiss lefthander made her WTA debut as a wild card at the Morocco Open losing to Arantxa Rus of the Netherlands in the first round.
Here Is Hoping…
That 2023 follows a thought from Anne Frank..
How wonderful it is that nobody needs to wait a single moment before starting to improve the world.
Just imagine the colors of the rainbow that would result…